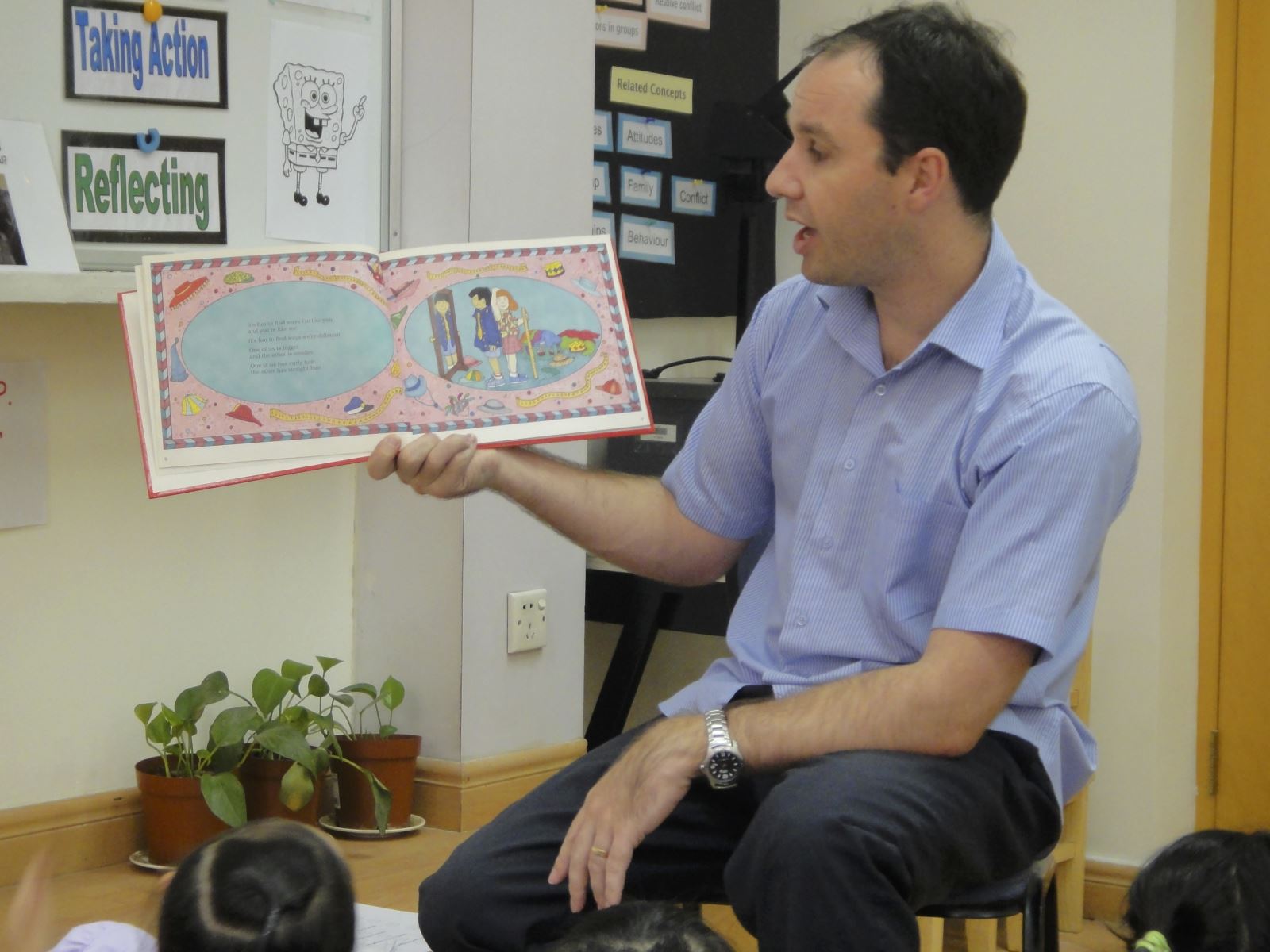 The most important thing we do as school leaders is hire the best qualified professionals for our students. We devote an inordinate amount of time, resources and energy to this process. Why? Because we know that, after parent involvement, the most important factor in raising student achievement is - outstanding teaching.

Once we locate and hire these outstanding educators, we then invest our energies in orienting them to the country, to the city, to the school and integrating them into the cadre of our wonderful veteran staff. We do this in various unique ways which actually employ the pedagogy and philosophy of our own teaching strategies.

Without revealing all our orientation secrets we can assure all newcomers that you will be well taken care of from the moment of contract signing, through the visa acquisition process, through the dozens of questions which need answers, to the flight across oceans, and to your arrival in Beijing. We will deposit you into a furnished apartment, directly from the airport. Dining together comes next, as we introduce you to our Academic Management Team (AMT), to your colleagues and to a unique orientation schedule.
Inquiry-based learning is our motto for the orientation week schedule. You will research, locate, study, inquire, investigate, apply, induct, deduct and accrue knowledge about the school and the city in the most rapid, enjoyable and painless manner you have ever experienced- both in teams and independently. By the time your students arrive, you will be starting to feel like an 'old hand'. You are then able to help orient your new students effectively!
And, don't forget the importance of a strong introduction about "Culture Shock" and cultural adaptation after relocating. How do you identify culture shock in yourselves or in others? And what to do about mitigating the effects of culture shock? How do you get to understand 'the other' in this new culture? What are they thinking about you? What is so unique about these 'Third Culture Kids' who you will be teaching? All these questions and more will arise in the discussions during orientation week-and you will receive some answers, as well. So, no need to worry. Pack your bags and we promise to help you as you embark on a life-altering experience: both professional and personal.

Welcome to our team!