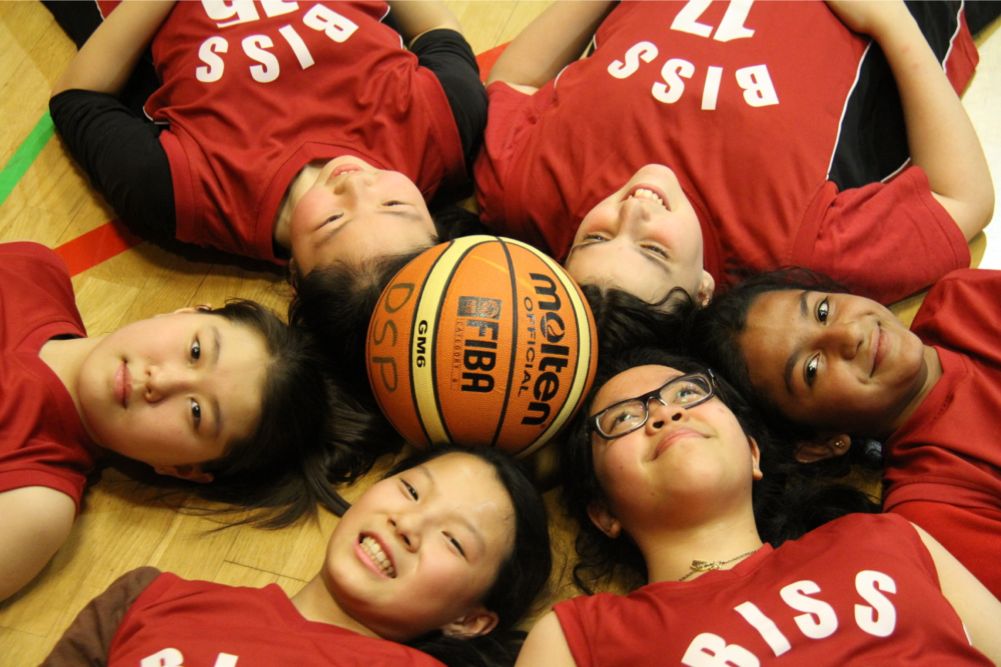 BISS is proud to boast an Athletics programme full of variety and opportunities for our Elementary and Secondary students. The tables below list the teams and special one-off tournaments and events the students can participate in.
BISS is a member of the Association of Chinese And Mongolian International Schools (ACAMIS), and of the International Schools Activities Conference – Beijing / Tianjin (ISAC). Our membership provides our students a chance to compete with other schools from the Beijing area, Shanghai, Tianjin, Hong Kong and Taiwan. This also means students can have the opportunity to travel to participate in tournaments. This is a special time for our sports teams as comradeship and friendships are strengthened during these events.
Sportsmanship, positivity and empowering our students are the key goals of our athletics programme at BISS. We encourage all students to further their skills, try something new and enjoy the balance that sports and exercise can bring to their school life.
High School Athletics
Season 1

August 24 to October 24

Season 2

October 26 to January 30

Season 3

February 1 to April 23

Volleyball

Basketball

Football

Cross Country

Table Tennis

Badminton







Track & Field
Middle School Athletics
Season 1

August 24 to October 24

Season 2

October 26 to January 30

Season 3

February 1 to April 23

Football

Volleyball

Basketball

Badminton

Table Tennis

Handball

Cross Country




Track & Field
Elementary School Athletics
(Invitational Tournaments)
Season 1

August 24 to October 24

Season 2

October 26 to January 30

Season 3

February 1 to April 23

ES Cross Country

Handball

Handball

Football




ES Track & Field (Gr3-5)

ES Track & Field (Gr1-3)




Badminton

Table Tennis




Basketball