Applications for admission are accepted at any time of the year, subject to the capacity of intended grade levels and programme requirements. The process is as follows.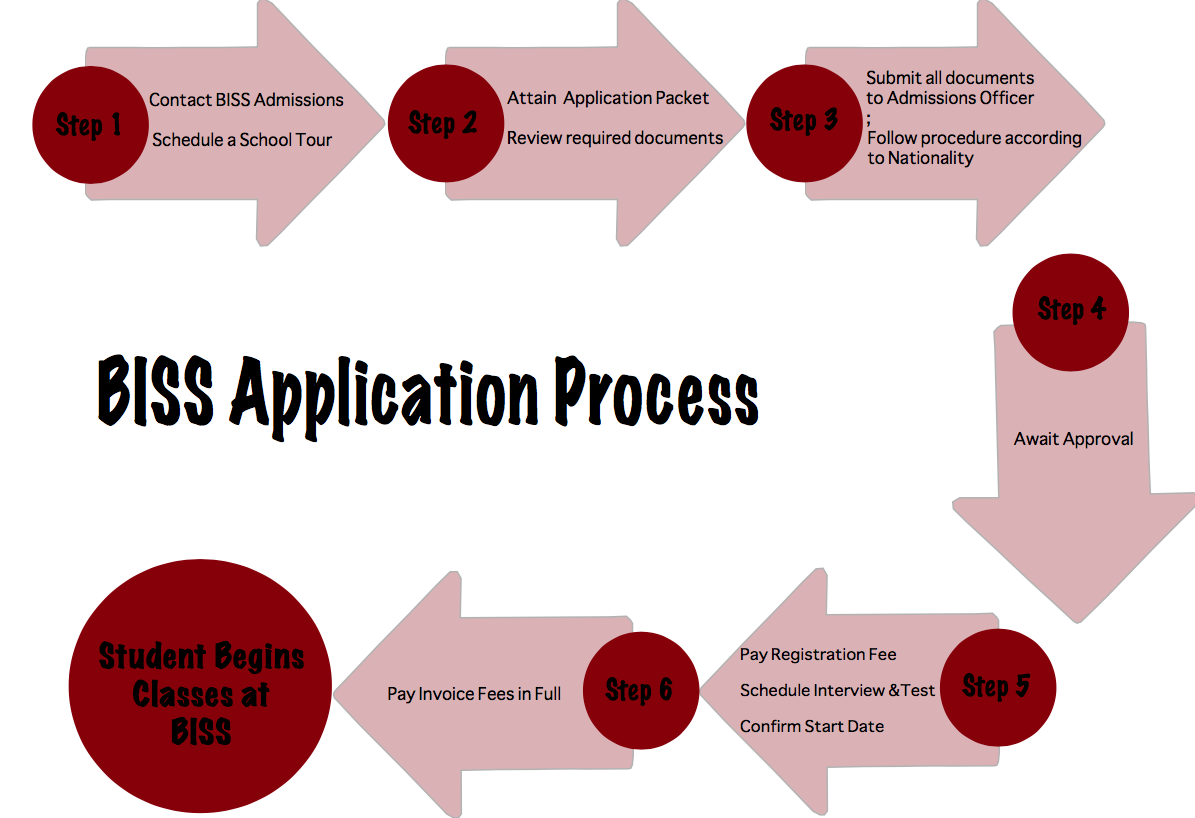 STEP 1: General Inquiry
Look through our website to learn more about BISS and our unique offerings. Refer to the BISS Application Package for general admissions information, tuition fees, and other requirements.
You may also contact our Admissions Department by phone at +86 10 6443 3151, or by email at admissions@biss.com.cn and we would be happy to answer your questions.
If you are in Beijing, we also recommend that you contact us to arrange for a school visit to help facilitate your decision.
STEP 2: Submission of Application Documents
Please download the BISS Application Package and BISS Application Form for the desired school year, or pick up a hard copy set from our office on your visit.
Once you have filled in all required fields and collected all relevant documents (see checklist included in the Application Package), please send your complete packet to the Admissions Department by email (or post if you prefer).
STEP 3: Schedule an Appointment
After you have submitted the above documents and your arrival date to Beijing is confirmed, please contact our Admissions Office to arrange an:
entrance Placement Test
interview with the Principal.
The registration fee of RMB 10,000 needs to be paid upon application or prior to taking the Entrance Placement Test.
Step 4: Completion
Parents will be informed about the outcome of the Entrance Placement Test and status of the enrollment during the interview. Upon confirmation of the starting date, the invoice for the school fees will be presented to parents for payment prior to the start of class.
Contact a BISS parent
If you would like to correspond with an BISS parent to find out more about our school to help with your decision, please send an e-mail the Admissions Department at admissions@biss.com.cn. Please include your nationality and the age of your child(ren) in the e-mail, so that we can put you in touch with a family with children of similar ages and background.